Hayden Quinn's Reef & Beef Recipe
The way Hayden thinly slices our greenlip abalone, and sears it only a few minutes on a hot pan, in butter and garlic, is such a delicious and simple way to cook quality abalone.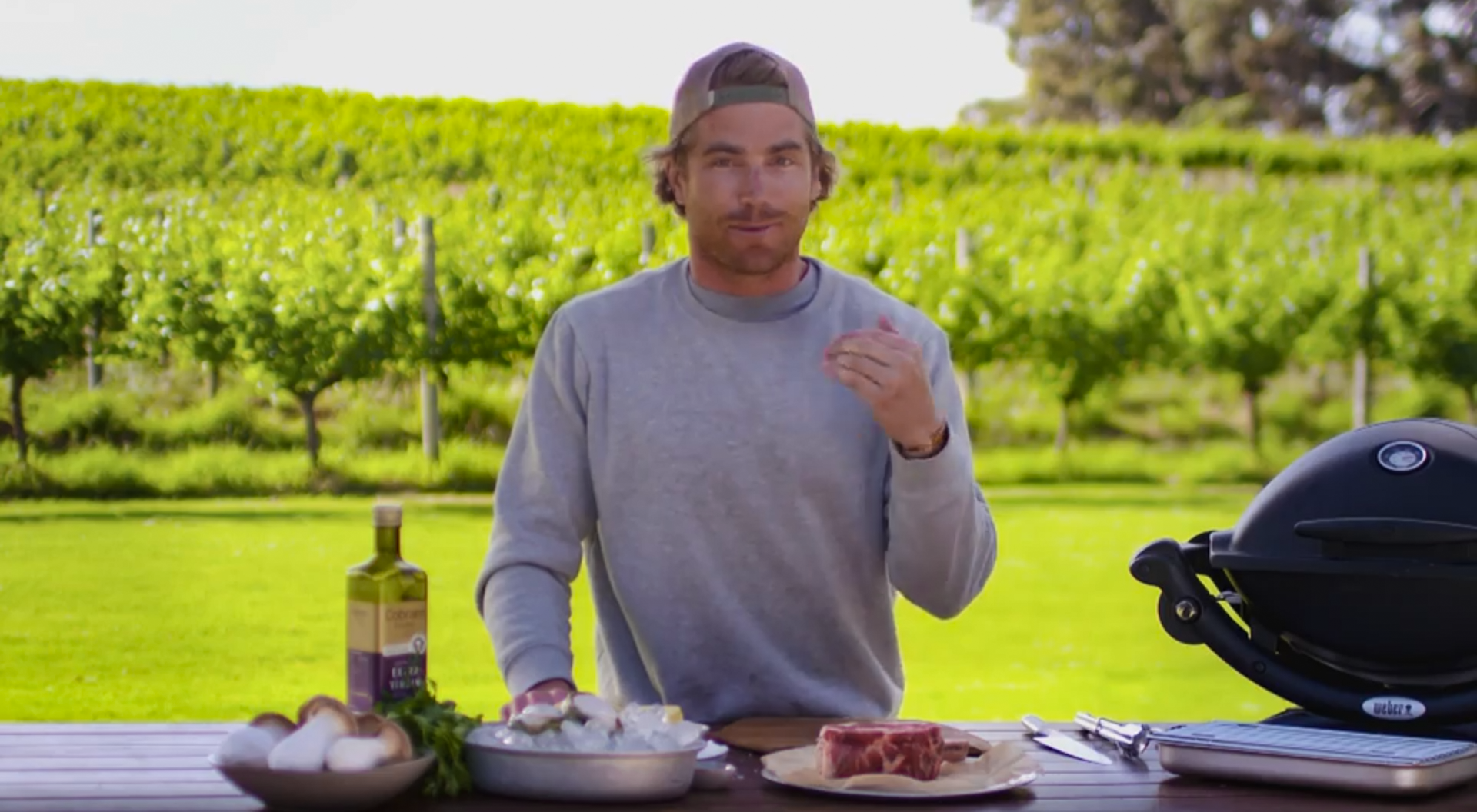 Ingredients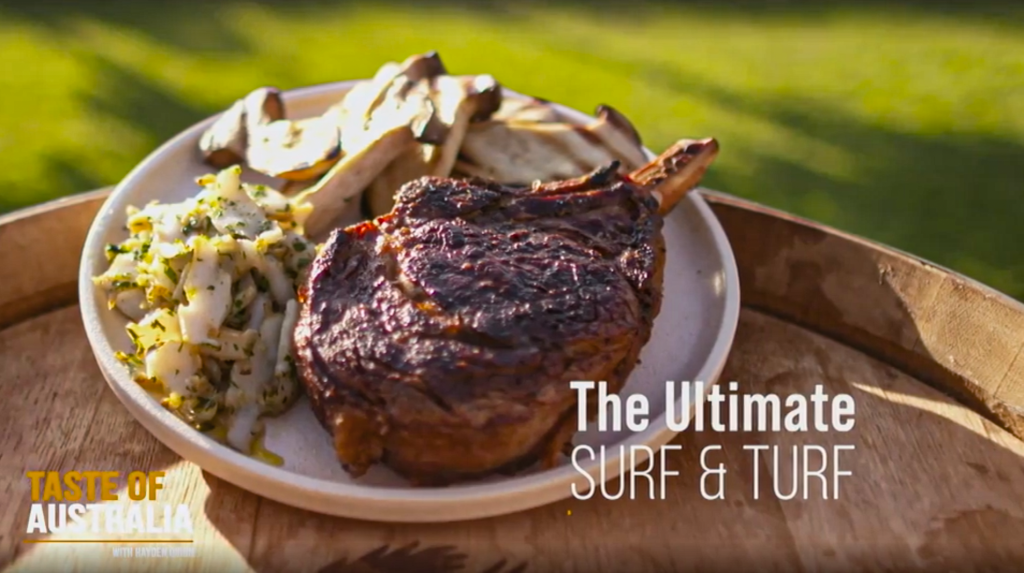 1 kilogram beef rib eye steak, on the bone
2 tbsp sea salt
Mushrooms
3 king oyster mushrooms, halved
1 tbsp Cobram Estate Extra Virgin Olive Oil
Abalone
1 tbsp unsalted butter
1 tbsp Cobram Estate Extra Virgin Olive Oil
1 Greenlip Abalone, cleaned and tenderised, thinly sliced
1 garlic clove, finely chopped
1 tbsp fresh continental parsley, finely chopped


Step 1
Remove the steak from the fridge and allow to come to room temperature for cooking. Preheat your Weber barbecue over high heat with the lid down so the grill bars are super hot for cooking. Season steak well on both sides with sea salt. Place the steak on the grill and cook for 20-25 minutes, or until cooked to your liking (see notes).
Step 2
Meanwhile, brush the mushrooms with olive oil and place on the barbecue. Cook until softened and slightly charred.
Step 3
For the abalone, heat a heavy-based frying pan over high heat. Add butter and olive oil and cook until butter has melted. Add the abalone and garlic. Stir-fry quickly for 1-2 minutes or until abalone is just cooked. Remove from heat and toss through the parsley. Season with sea salt.
Step 4
Divide the steak, mushrooms and abalone among serving plates.