Keys to New Abalone Processing Facility Handed Over
On Friday 31st May, 2019 Ben Heah, Big Ben Builders (BBB) handed over the keys to the new abalone processing facility to Brad Adams, Managing Director, OGA.
The purpose built and designed processing facility is a single storey seafood and storage facility located at the Augusta Boat Harbour, Western Australia. The new facility will add value to the business increasing capacity, efficiencies and capabilities.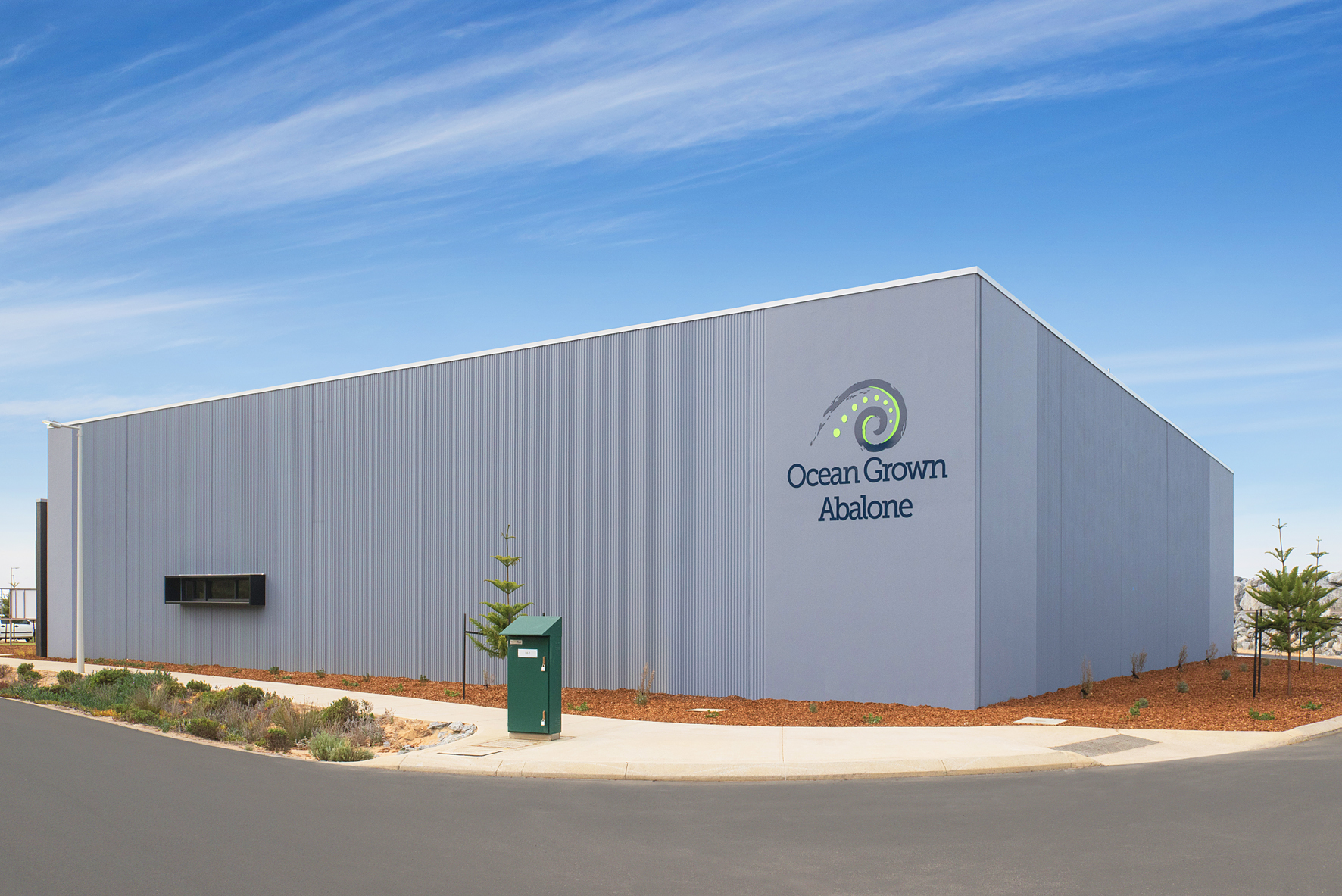 A site meeting was held at the new purpose-built processing facility on Friday 31st May 2019, ahead of the scheduled completion date, with architects Cameron Chisolm Nickoll, OGA's Brad Adams and Ian Ricciardi, and Ben Heah, Big Ben Builders. They completed a walk through inspection of the facility and the three parties made plans for the fit out, which will happen over the next 4 weeks.
"We were impressed with BBB who finished ahead of schedule. BBB employed only Augusta and south west locals and engaged several south west businesses as contractors. OGA will commence the abalone processing fit out this month and should be operational in the coming months. We are looking forward to streamlining our abalone processing capabilities to meet the global demand for our greenlips." Brad Adams, Managing Director, Ocean Grown Abalone.
"The OGA Board would like to convey a special thanks to all local businesses involved, Big Ben Builders, CCN architects and ARUP Engineers and all the contractors for their professional approach, attention to detail and quality workmanship, a very impressive building," Ian Ricciardi, Executive Director, OGA.