Rare Foods collaborates with Tangaroa Blue
As part of Rare Foods Australia's (RFA) strong and ongoing commitment to the local environment, the company is stepping up its efforts with not-for-profit marine debris organisation Tangaroa Blue Foundation.
Tangaroa Blue Foundation is a national charity dedicated to the removal and prevention of marine debris, one of the major environmental issues worldwide.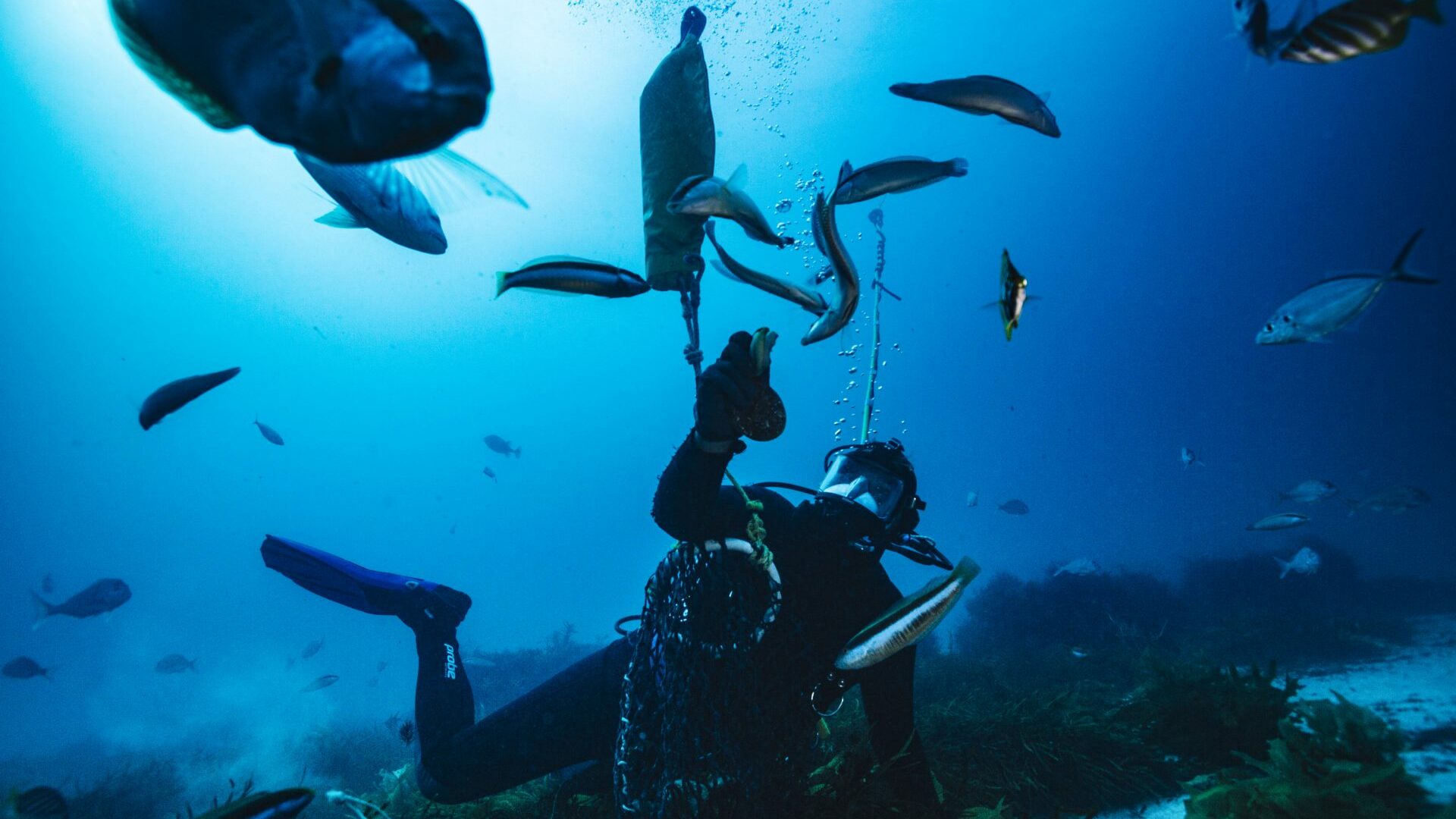 With sustainability and innovation among RFA's core values, the Marine Stewardship Council (MSC) accredited wild-enhanced ranch, founded by this year's MSC Sustainability Hero Brad Adams, has been supporting Tangaroa Blue and is now collaborating more closely with the group.
"Sustainability has become part of our corporate DNA, whether it is re-using or recycling as often as possible, our goal is to enhance our marine environment" says Brad Adams.
Augusta's largest employer, RFA now harvests more than 80 tonnes of premium Greenlip abalone for export markets – 25% of the world's supply – from its 413ha ocean lease in Flinders Bay.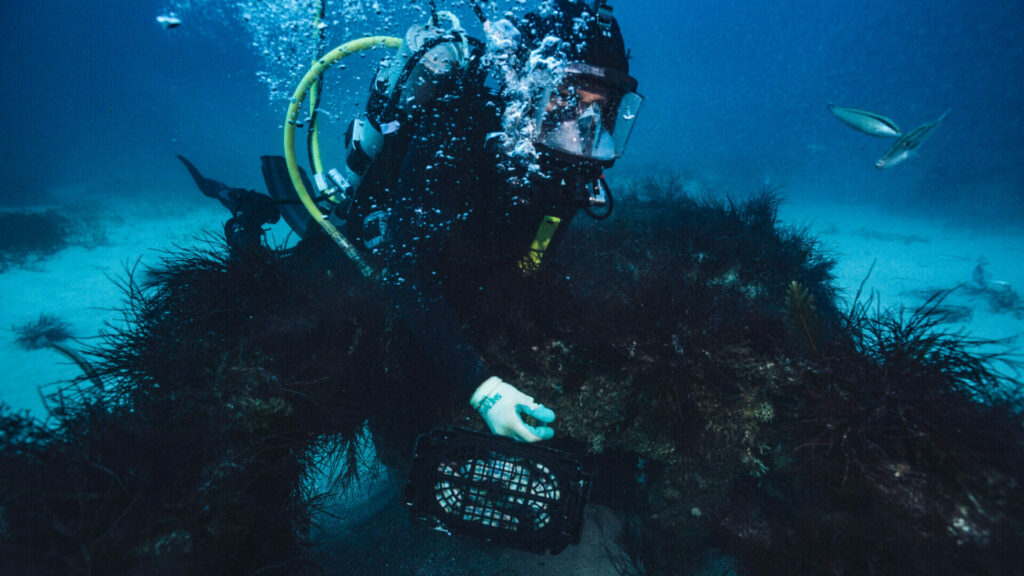 One of RFA's essential routines is the annual deployment of 1.2 million juvenile abalone on to its artificial reefs. This process means that about 1,000 baskets containing the juveniles are deployed 10 times a year. Due to ocean swells a small amount of these baskets break loose and wash up on local beaches.
With long-term local Tangaroa Blue volunteer Boyd Rowe, RFA is developing a more systematic method to collect and retrieve the deployment baskets as part of its business-wide efforts to continually improve its practices.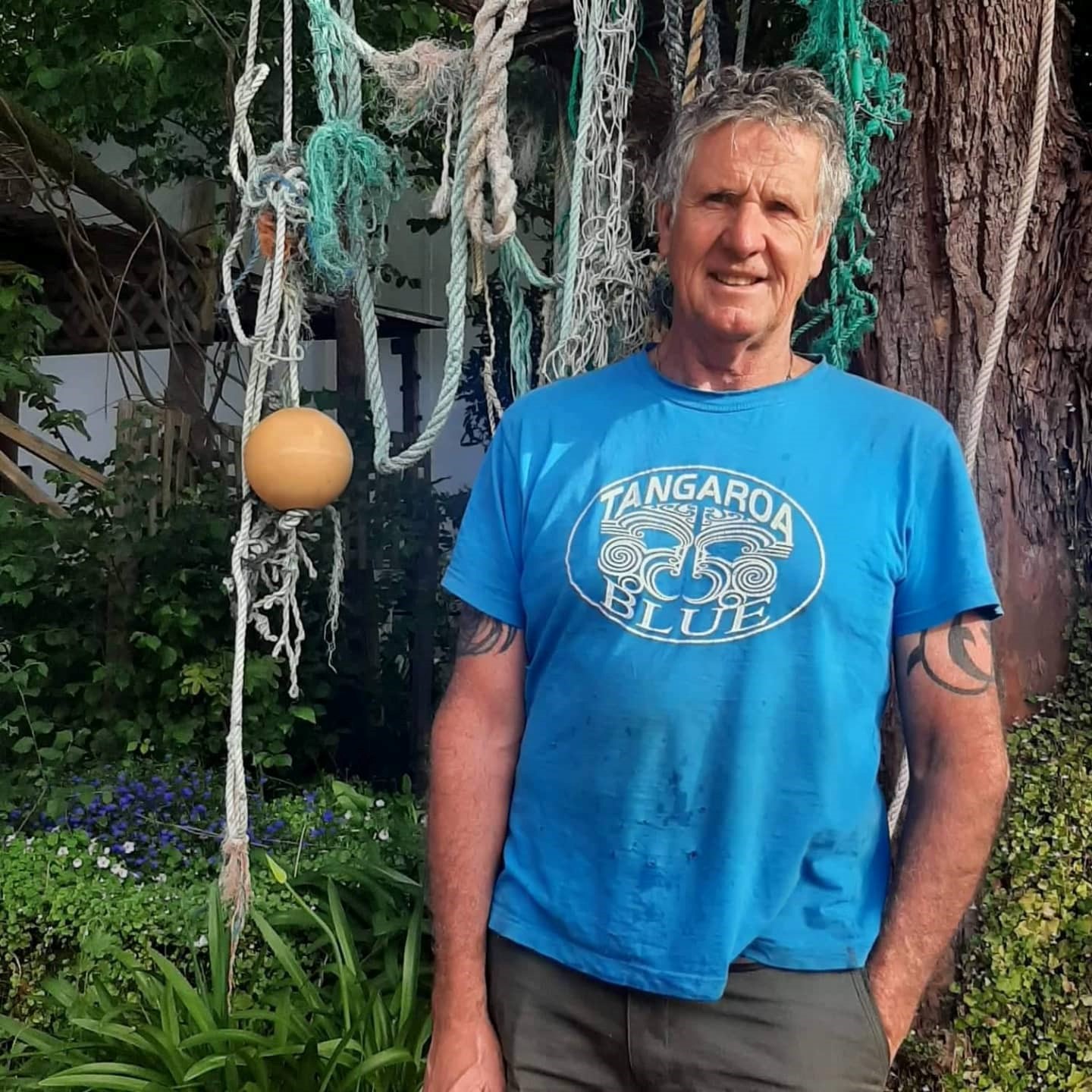 Boyd Rowe. Photo from Tangaroa Blue.
With greater knowledge on the deployment of the juvenile's RFA have been trialling better attachment practices of the baskets to the reefs and a more predictable diver retrieval method after most abalone have exited the baskets, within 3-4 weeks. RFA have also improved its data collection methods regarding the number of baskets placed on and retrieved from the reefs each deployment gaining further insights into dislodgement rates.
RFA CEO Rob Jorden said: "We thank Boyd for his continued support on this issue, we're looking forward to working with him and Tangaroa Blue Foundation in our shared commitment to enhance our wonderful marine environment.
Our globally unique business was founded with sustainability and innovation at its heart after former abalone diver Brad Adams noticed wild stocks declining. With Tangaroa Blue Foundation's support, we've developed a more systematic approach to achieving more valuable environmental improvements while still growing the business."
Casey Woodward, WA Project Coordinator of Tangaroa Blue Foundation says "Tangaroa Blue Foundation welcomes the opportunity to work with the commercial fishing industry on marine debris issues. RFA have been a pleasure to work with, open and willing to ensure they are doing everything they can to protect the environment they are working in."