Sustainability Success Story
Western Australia is home to one of the few remaining sustainable wild-stock abalone fisheries in the world. As a result, sustainability is a core function of our business. Our ranch is located at Flinder's Bay in Western Australia's South West, which is situated in the protected Ngari Capes Marine Park.
Our unique sea ranching technique has a light footprint, with our purpose-made reefs using less than 1.5% (5 hectares) of our 413-hectare lease.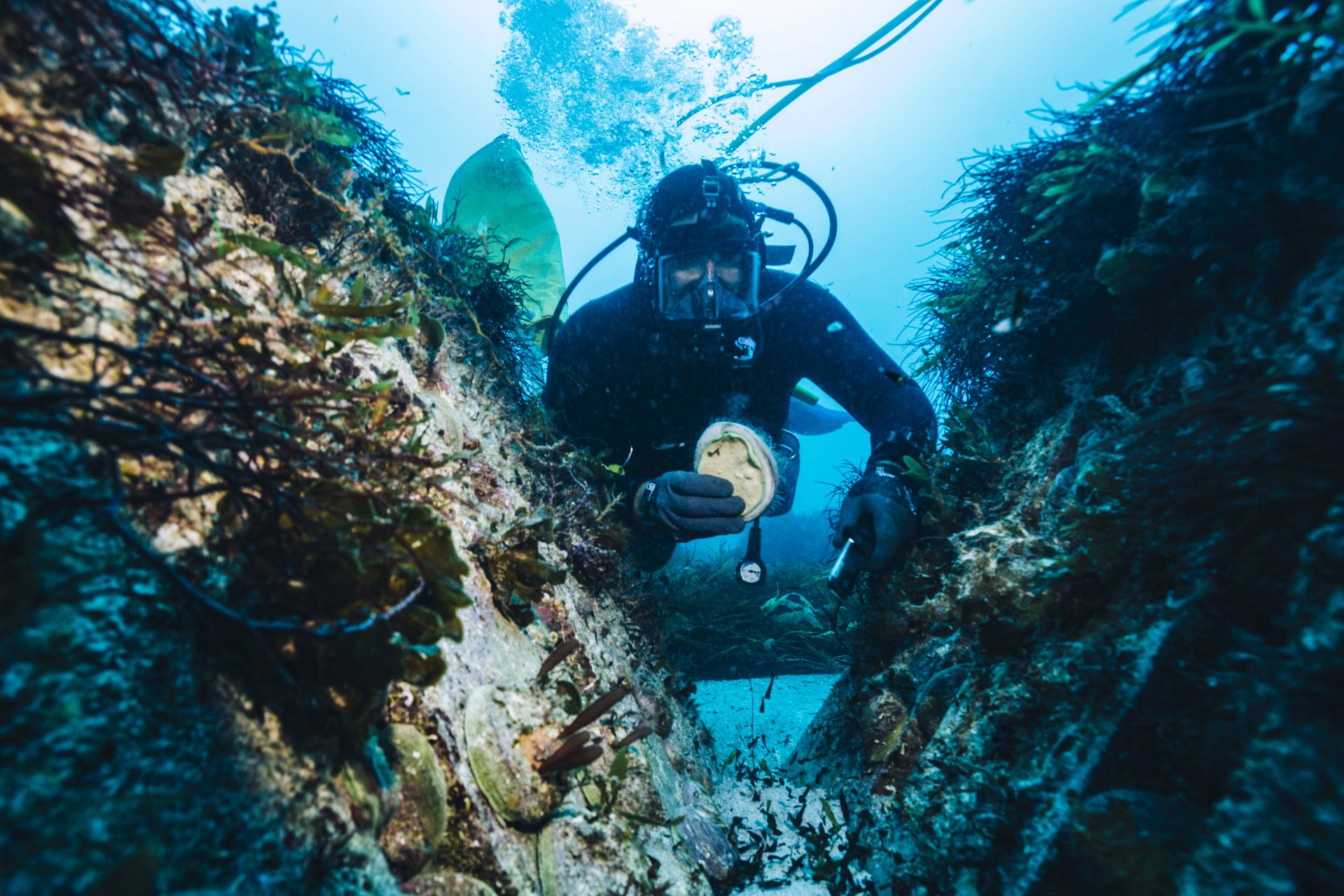 Greenlip abalone are produced in hatcheries, before being released onto our artificial reefs (which we refer to as 'Abitats') in Flinders Bay, where they are left to grow in the wild to market size. No supplementary feeding of our abalone is required, as they graze on drift algae, dislodged from the seabed during swell and storm events.
Last financial year (2020 – 2021), 75.9 tonnes of Greenlip Abalone were harvested from our ranch in Flinders Bay and sold to markets in Europe, Asia, and Australia.


"The abalone are grown under very environmentally friendly practises, with low, if any, negative impact on the environment, and the operation appears as though it should be very sustainable and in fact have a positive benefit for some species of fish, invertebrates and algae."
– Neil Loneragan, Professor of Marine Ecology and Conservation, Murdoch University