Understanding Greenlip Abalone
Ocean Grown Abalone produces wild, ocean grown Greenlip Abalone. They're wild caught from the sustainable and enhanced fishery, located in the pristine waters of Flinders Bay in Western Australia.
We've received national and international recognition for both our Greenlip Abalone and sustainable fishery practices.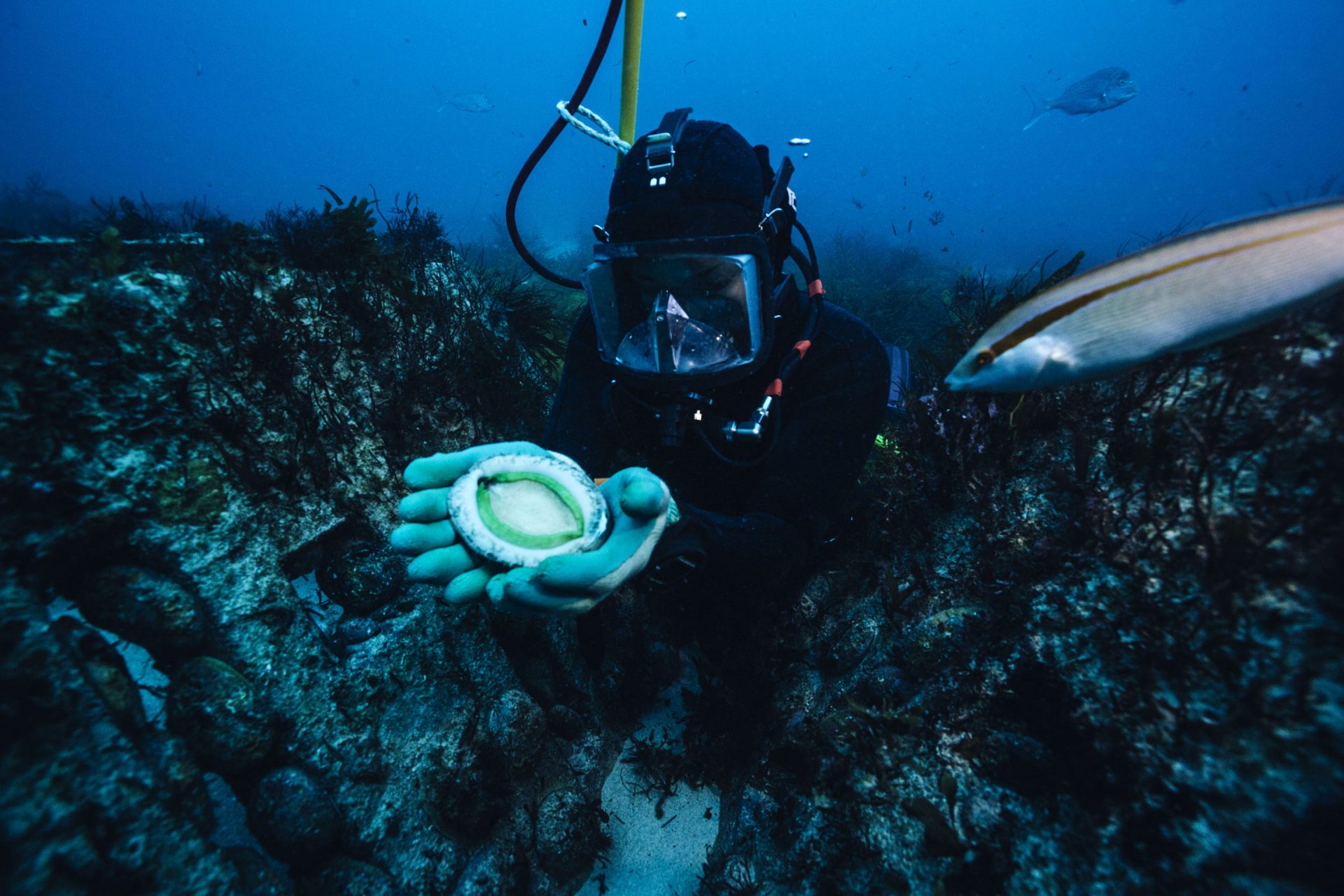 Abalone are a type of single-shelled, algae-eating, marine mollusc. Greenlip Abalone take about four years to reach the legal size to collect, which gives females at least two spawning seasons before they can be harvested. By this time, the body of the Green Lip Abalone is large, fleshy, and internationally renowned as a delicacy.
Our delicious Greenlip Abalone is exported as a premium product to an international market in a variety of forms including frozen, cooked, and canned. It can be served in a wide array of creative ways and is appreciated by culinary professionals and consumers across the globe.


"One of the most amazing things I have ever tasted. It is juicy, tender, tasting of the earth and the ocean. Tasting the abalone in my dish was one of the Gourmet Escape weekend's cooking highlights."
– Massimo Bottura, Chef Patron, Osteria Francescana and 3-star Michelin Chef.